About us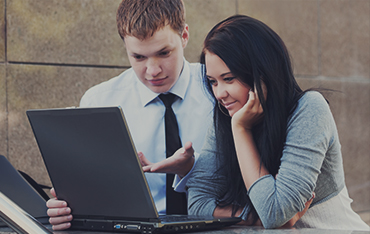 Our Clients
Our clients range from startup companies to multi-national enterprises and are diverse enough to include high technology, healthcare, telecommunications, financial services, utilities, educational entities, and manufacturing industries.
View Testimonials
Founded in 1984, NeoPsy Systems is a firm of consultants who apply the science of psychology to business challenges.
We help organizations create quantum leaps in effectiveness and maximize competitive advantage by fully leveraging their human talent. We achieve this by forging relationship-based partnerships with clients and developing the individual and collective talents of people and organizations.
Providing both assessments of organizations and individuals has been a mainline competency for us over the past 20 years. Our practice includes partnering with key members of the leadership team in a company to create High Performance Organizations or to assist in the Accelerated Transformation of your company to meet the changing demands of the marketplace. We provide psychological perspective on the execution of key organizational initiatives and insight into alternative methods for achieving strong results through people.
With NeoPsy Systems you not only receive the benefit of working with senior consultants with years of valuable experience, you also get an unparalleled bias toward objectivity, measurement and proof. We take pride in knowing where you want to be, and joining you on the trip to your destination. We challenge you to find a more customer-focused, customized solution provider than this team of doctoral level psychologists dedicated to your success.
Client Testimonials
NeoPsy Systems has been a good business partner for ING companies over the past decade. NeoPsy has participated very successfully in a wide range of areas: personal development of executives; personal and high quality team development in our North America operations; corporate and cultural transformation; value proposition transformation and strategic action planning; and selection and training for a full range of employees.

R. Glenn Hilliard, CEO, ING North America
People make the business. NeoPsy's participation in the executive selection process helps assure that we hire the very best people. Key personnel and organizational decisions then determine how the organization goes forward. NeoPsy's participation not only in selecting team members, but in developing them, is worth every penny.

Jim Kelly, CEO and President, SynXis Corporation
We started work with NeoPsy Systems in 1994. NeoPsy deserves a great deal of the credit for helping us become as successful as we are today.

Virgil Reed, President, Time Warner Cable, Cincinnati Division
Industrial psychology is often thought of as a mysterious, subjective, and ambiguous evaluation process, probably not directly impacting your business results. Far from that, NeoPsy Systems provide client companies with specific, measurable means of assessing how to create highly productive, results-oriented management teams NeoPsy challenges their clients to maximize the return on their human investment, and delivers on the challenge.

Dan O' Brien, President and COO, Primestar